The following resources have been produced by a group of Master of Teaching students at Deakin University in collaboration with scientists and education academics — as part of ReMSTEP.
These Units of Work and Resources are aligned with the Victorian Curriculum and Assessment Authority VCE Biology Curriculum Units 1 and 2 (2016–2020) and Units 3 and 4 (2017–2021).
Contemporary Biology Contexts for VCE Biology
Presented here are five units of work that bring contemporary biology into the classroom. Master of Teaching students from Deakin University have worked with scientists and education academics to develop and deliver useful teaching and learning sequences that could contribute to students learning in VCE Biology. The focus is on bringing current science into the VCE Biology study design.
Stem cell teaching sequence
These sequences are aligned with the VCAA VCE Biology Curriculum Unit 2, accreditation period 2016-2020.
Open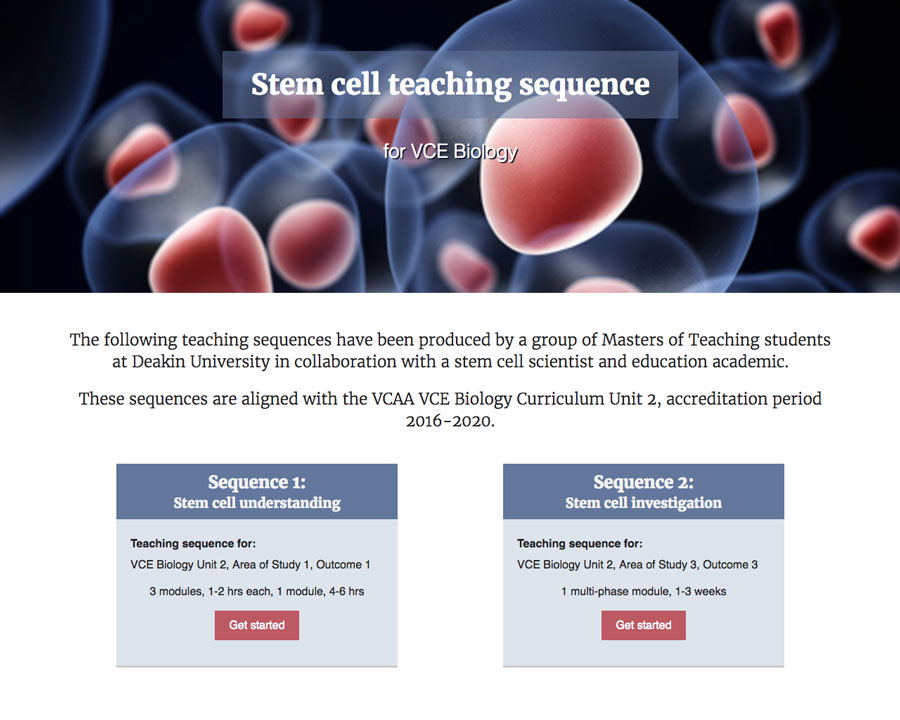 Alien invasion teaching sequence
Students learn key ecology concepts through a detailed case study of one of the most important and compelling ecological stories of Australia in modern times: the introduction of rabbits and foxes.
Open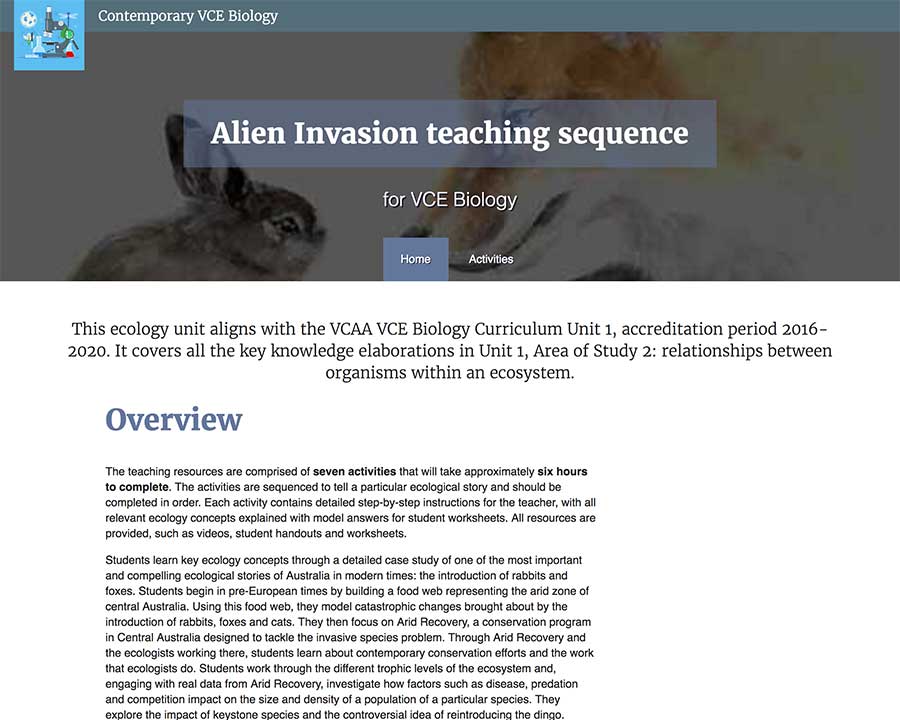 Immunotherapy teaching sequence
This teaching resource uses the contemporary field of cancer immunotherapy to introduce the concepts of humoral and cell-mediated immune responses within the adaptive immune system.
Open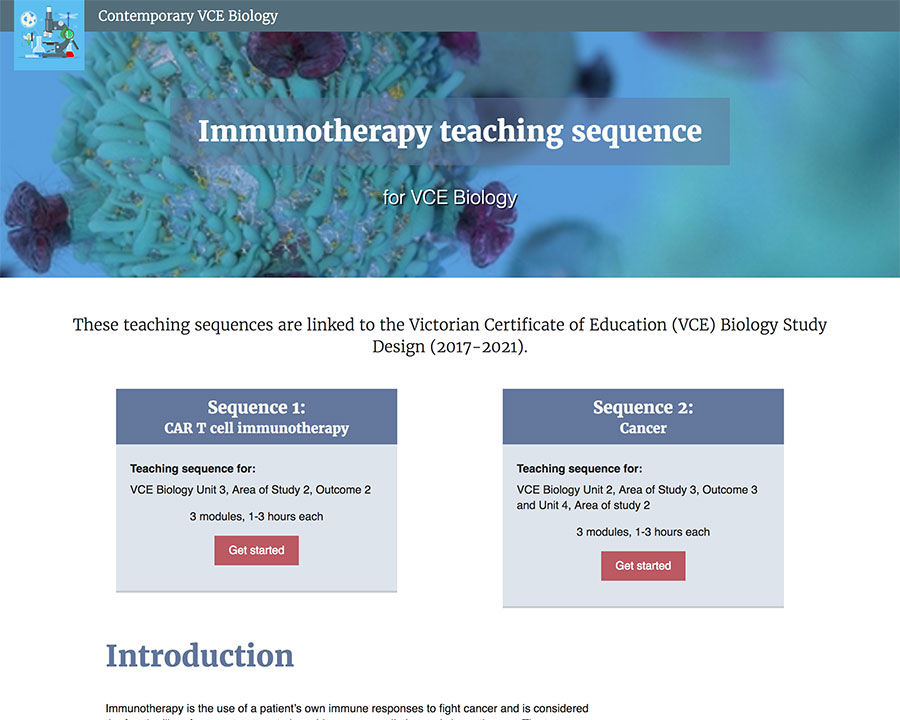 Responding to Antigens teaching sequence
A three module teaching sequence designed to to support the teacher to move seamlessly through the Responding to Antigens topic.
Open
Biological knowledge and society teaching sequence
Using mosquito borne diseases (MBD) as an example, this teaching resource explores the impact of human culture and technological applications based on biological processes.
Additional Resources
Presented here are several different resources. Including materials to support investigations (a guide to conducting investigations), ideas about fieldwork (video support), and a variety of multi-media resources that exemplify aspects of biology and provide a model for an engaging pedagogical strategy.
Conducting Investigations
This resources scaffolds student through practical investigations (Unit 1 and 4).
Open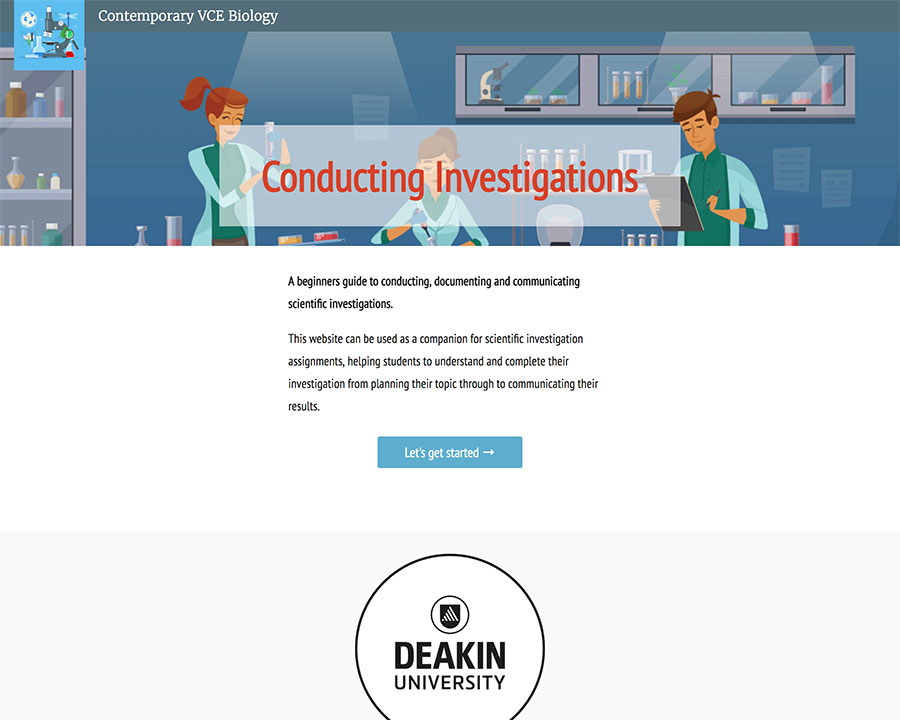 Field work
A guide to conducting fieldwork in urban public spaces.
Open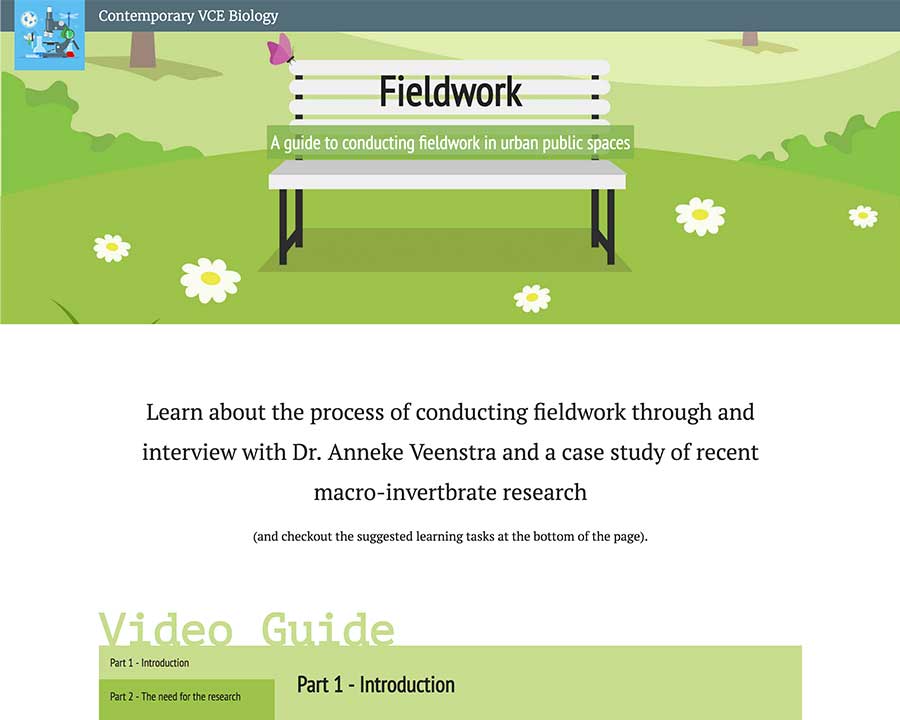 Multi-media resources
A variety of short multi-media productions suitable throughout VCE Biology.